Accommodation

Restaurant

Service

We offer accommodation in various standard rooms (single rooms, double rooms, three-bed rooms) and in spacious family studio flats with baby beds and possible extra beds.

The capacity of the hotel is 59 beds.
The price for accommodation starts at 400 CZK/person/night.


The restaurant isn´t big and it offers a comfortable place for 22 persons. 


There is a small lounge for 16 persons downstairs next to the restaurant . It is suitable for smaller family celebrations and actions. Further there is the Flower room. It has capacity for 50-60 persons.

News
__________________________________________________________________________________________________________________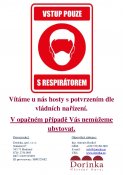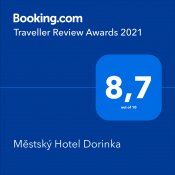 Where to find us
Náměstí 67
543 71 Hostinné
E-mail: info@dorinka.eu
Tel.:   +420 720 494 600